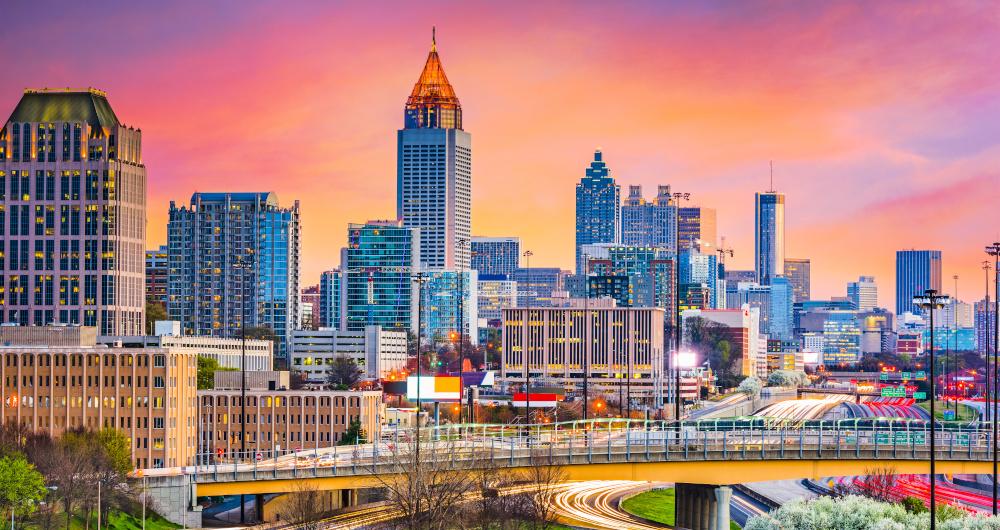 The capital of Georgia is a busy place on most mornings, and visitors should be sure to take advantage of the multiple ways that people begin their days in Atlanta. The extremely diverse city offers tourists a number of great morning options.
Whether you're the type of person who feels the need to be immediately active or you prefer a leisurely breakfast, Atlanta has the locations to provide you with the setting you seek. From well-known attractions to distinct local shops replete with Southern charm, you're more than likely going to find the right destination to spend your morning in. Here are five great beginnings to your day in Atlanta.
Hearty Breakfast
Atlanta has no shortage of restaurants and establishments capable of delivering scrumptious meals. Eater Atlanta has compiled a helpful list and map of the 25 best places for breakfast in Atlanta, which includes Radial Cafe, the "green restaurant" that uses only locally sourced ingredients. The original Radial Cafe location is on DeKalb Avenue in Candler Park, but a new location opened in College Park. The pancakes are quite popular.
Gourmet Coffee
Whether you want a simple black coffee or an espresso, Atlanta is home to multiple coffee shops. Visitors can partake in any one of a number of offerings, from the Downtown favorite Ebrik Coffee Room to the beans sourced directly from El Salvador at Brash Coffee to the Old Fourth Ward and Downtown locations of Condesa Coffee. Numerous other independent shops can be found in and around the city.
Morning Run
Image via Flickr by StephenGA
Keep in mind that Atlanta is known as the City in a Forest. The rolling hills and lush greenery are an ideal backdrop for many morning runs. A number of scenic trails are ideal locations for long morning runs in Atlanta. The Red Mountain Loop in Kennesaw Mountain Battlefield National Park allows for a sweeping view of the Atlanta skyline.
See Downtown
Centennial Olympic Park opens daily at 7 a.m., and the Fountain of Rings is one of the most photographed landmarks in Georgia. The Georgia Aquarium opens at 10 a.m. on weekday mornings and 9 a.m. on the weekends, while SkyView Atlanta, a 20-story Ferris wheel, opens at noon every day except Saturday, when the opening time is 10 a.m.
Waffle House 
Waffle House, an iconic Southern restaurant chain, deserves to be as much of a mainstay for tourists as it is for residents. Thrillist gave Waffle House an honorable mention in its list of the Best Breakfast Places in Atlanta. Waffle House #1000 in Decatur is as close as you will get to the original Waffle House, which is now a museum on East College Avenue.
Of course, tourists can also be perfectly inclined to savor a relaxed morning in the comfort of their hotel rooms. Make sure to give yourself the best start to that kind of day by choosing a hotel with amenities as a complimentary breakfast, on-site gym, or luxurious shower so you can enjoy a natural way to unwind.